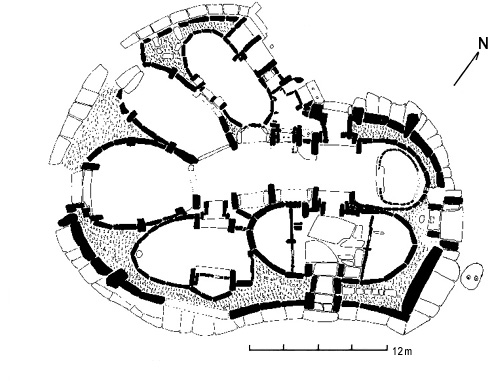 Plan Of The Temple Complex At Hagar Qim.

Hagar Qim was built during the Tarxien phase, between 3000 BC and 2500 BC. The floor plan seems less regular than its predecessor at Ggantija. Six large, circular rooms are connected by an interior passage. Most of the rooms also have outside entrances, and an open-air shrine is set into the outer wall.

Hagar Qim is notable for its impressive and finely-smoothed entrance facade, for the huge stone blocks used in its construction, and for its associated artifacts: the "Venus of Malta" and other female statuettes, and a four-sided altar with plant carvings.

Malta. 1998.