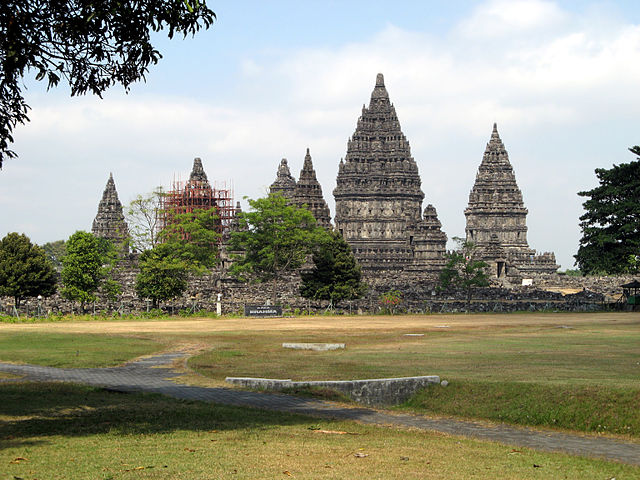 Candi Prambanan

Central Java, Indonesia

Candi Prambanan is the largest Hindu temple in Indonesia. Located 18 km (11 mi) NE of Yogyakarta, along the road to Surakarta, it was built ca. 850 AD or later, either by Rakai Pikatan or by one of the other Sanjaya rulers of Mataram.

The complex was damaged by an earthquake in 2006. Currently (2008), it is partially accessible to visitors, in the midst of ongoing repairs. This view from the northeast shows the Vishnu (far right), Shiva (center, tallest), Nandi (left, scaffolded) and other temples in the complex, whose plan is illustrated on the next page.

An alternate name for this temple is based on local legend: Candi Rara Jonggrang, with variant spellings Candi Lara Jonggrang and Candi Loro Jonggrang.