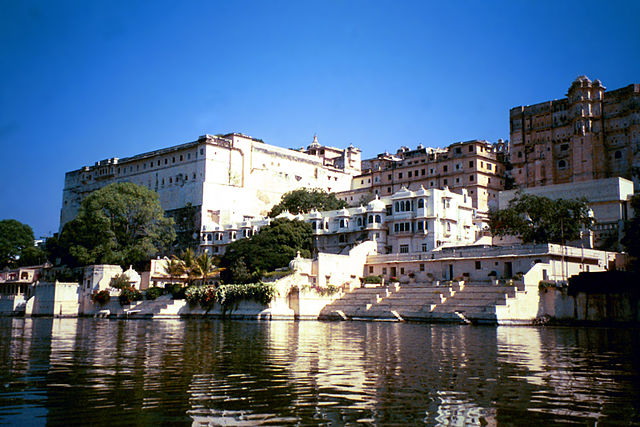 City Palace
Udaipur, Rajasthan
Udaipur, the capital of pre-independence Mewar, was founded in 1559 by Udai Singh II. Mewar is notable as the only major Rajput state never to fall under Mughal domination; the present maharana is the 76th of his line, which makes the Mewar dynasty the oldest in Rajasthan, if not the world.
In general, the traditions, customs, and ties between Rajasthani people and their former rulers are stronger in Rajasthan than in other parts of India. Although the Maharana lacks formal power under India's constitution, he retains a notable if unofficial status among his people, bolstered by income from tourism and outlay on public works.
The City Palace overlooks the northeastern shore of Lake Pichola. The largest royal complex in Rajasthan, its buildings, apartments, and residences date from the 17th through the 19th century. It contains no fewer than eleven major palaces, including the residence of the present maharana and a luxury hotel conversion.