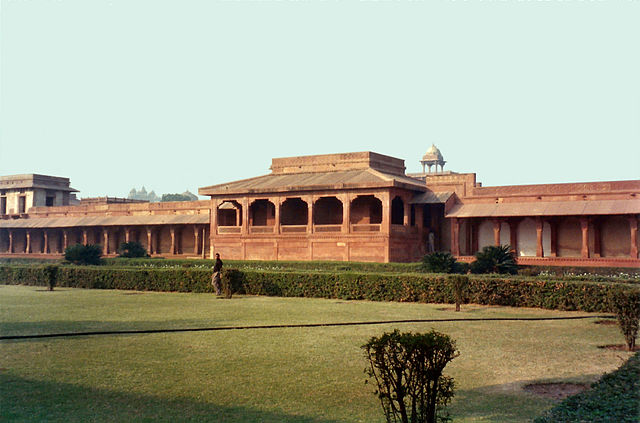 Fatehpur Sikri
Uttar Pradesh, India
Click here for a live map of the site.
Akbar intended his city of Fatehpur Sikri to serve as the imperial capital, an alternate to the overcrowded city of Agra. Completed in 1585, Fatehpur was abandoned after only 15 years because of insufficient water supply. Thereafter it remained deserted, and almost perfectly preserved. Here the early Mughal fusion of Hindu and Muslim architectural styles was embodied in spacious courtyards, wide palaces, and open pavilions, quarried from the local sandstone and cooled by numerous water channels, ponds, and tanks.
Shown here is a view looking west across the first court of the palace complex towards the Diwan-i Amm, the entrance to Akbar's private residence.